Water Treatment
If you have hard water, it can take a toll on your appliances, your dishes, your skin, and more in Twin Falls, ID. You don't have to live with these problems! At Dillon Plumbing, we know how to evaluate your home for hard water and help install the best water treatment systems to banish hard water forever. Call us now for more information!
Signs of Hard Water
Do you have hard water? Do you even know how to tell? If your glassware dries with spots on it, that's a sign of hard water. Another sign is that your whites and your towels turn dingy after a few washes, even when you use more and more laundry detergent. If you think you might have hard water, let us know. We'll come out, test the water, and let you know exactly what we find in it.
Water Treatment Options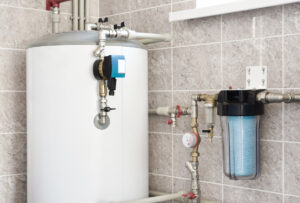 Installing a water treatment system can help with hard water issues. These systems remove the minerals that cause buildup and discoloration so your water is normal again. From reverse osmosis systems to water testing and water softeners, we'll find the solutions you need to improve your water. At Dillon Plumbing, we can recommend, order, and install a water conditioning system that will soften all of the water in your home.
Twin Falls' Water Treatment Pros
Is water quality a major concern of yours? Would you like to know what your water conditioning options are so you can decide what you need for your home? Then call us at Dillon Plumbing and ask about water filtration and water treatment services. We'll get you the answers you need and build you a system that will get you the best possible water quality all the time.
Check Out All Our Plumbing Services in Twin Falls, ID! We Make Plumbing an Art - Attention to Detail is Our Craft
Our experts are here to help you with fast friendly service!
SCHEDULE SERVICE
Expert Tips for Your Home