Water Heater Services in Boise Metro
When something goes wrong with your water heater and you don't have the hot water you need for showers, laundry, and other home appliances, call Dillon Plumbing at (208) 466-3707. Whether your water heater needs to be repaired or replaced, our plumbing professionals offer help in Boise Metro and the surrounding areas. Contact us today at (208) 466-3707 for fast and effective help with any water heater problem.
Water Heater Installations
Whether you are replacing a broken hot water heater or want to upgrade because you're tired of high water and electric bills, we can set you up with a new, energy efficient unit. There are more options available for hot water heaters than ever before. We are happy to explain whether a tankless water heater, electric water heater, or conventional model would be best for your needs.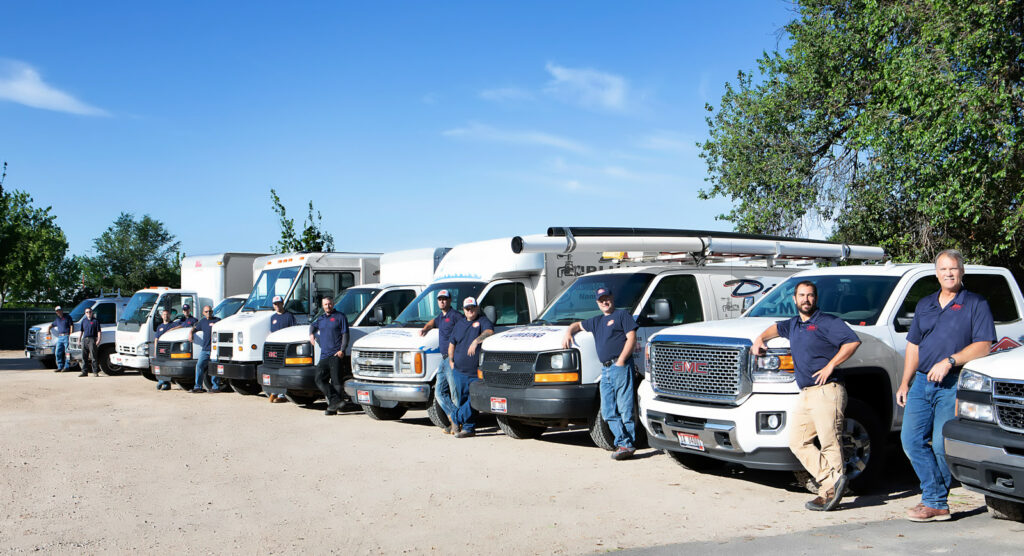 We can help you find a water heater that fits your:
Budget
Household size
Family's water usage
Energy efficiency preferences
Regardless of the option you choose, our technicians can quickly and efficiently install it.
Time For Water Heater Replacement in Boise?
Signs your water heater needs to be replaced include:
Your water heater is at least 10 years old: The average water heater lasts anywhere from eight to 10 years depending on how well-maintained it's been. Talk with your plumber first to see whether it can be kept running for even longer through a maintenance plan or simple repairs.
The inlet valve is starting to rust: Even though your water heater is designed to resist rusting, not even the best unit can resist the aging process. Once corrosion starts to take hold, it will continue to spread across the unit and if left unaddressed, will lead to leaks
It's starting to make weird or new noises: Machines can make noises when they run, but if you start to notice louder or strange noises coming from your water heater it likely means that there's an issue. Sometimes this is caused by a sediment buildup at the bottom of the tank, which can and should be cleared out once per year.
Water pooling around your water heater: Whether you notice an active leak or just notice that there's a lot of water pooling around your unit, it's time to call a plumber to fix the problem. The longer you wait to fix this, the more likely it becomes that the leaking water will cause additional property damage.
There's no hot water in coming out of your faucets or shower: There are several reasons why your water heater could stop heating the water; the thermostat may need to be readjusted; it could be too small for your home; there could be a broken heating element.
Water Heater Repairs Boise
If there is a clear sign that something is wrong with your water heater, reach out to us. Some of the most common issues include:
Sediment Buildup: If you haven't had your tank drained in a while, odds are there's a noticeable buildup of sediment in the bottom, dramatically impacting its efficiency.
Leak: If your hot water heater has a leak, it will need to constantly need to heat new water, which can have a serious impact on your utility bills. Depending on the location of the leak, it could also cause serious damage to the area surrounding the unit.
Old Tank: Sometimes, your water heater is just getting to the end of its life and can't keep up with your hot water demands like it used to.
Water Heater Experts Serving Metro Boise
Dillion Plumbing offers water heater repair, maintenance, replacement, and installation services to keep your hot water running smoothly. If you are stuck with no hot water, call our plumbers. We have decades of experience working on all water heater models and brands. Get in touch with us today to schedule an appointment! We Make Plumbing an Art - Attention to Detail is Our Craft
Our experts are here to help you with fast friendly service!
SCHEDULE SERVICE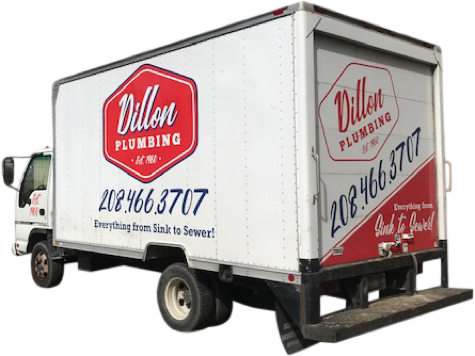 Our Customers Love Us
I was extremely impressed w/ Dillon Plumbing. They were communicative beyond expectations and non-assuming w/ the scope of work being performed. They took the time to understand, inspect and follow through on the job. They were extremely clean, efficient, and professional. Refreshing to do business w/ Dillon Plumbing.
- Zach C., Google Review

Our Customers Love Us
If you are looking for an honest, trustworthy and qualified plumber call Dillon. They have always done quality work, be honest about what needs to be done and are very good about arriving on time. They have even offered me the option of making payments when one repair was more expensive than I was prepared for. This was extremely helpful and gracious and I am very grateful. I would definitely recommend them!
- Tara P., Google Review

Our Customers Love Us
Dillon plumbing is one of the best companies I have ever worked with and definitely the best plumbing company!! Their efficiency and attention to detail along with their integrity truly sets them apart! I look forward to working with them again! Thank you Dillon Plumbing!!
- Taylor B., Facebook Review

Our Customers Love Us
Responsive service that is designed to match the customer's needs and expectations. I feel that by hiring Dillon I get a good value for my dollar. They always seem available and always willing to explain the process in simple nonindustry terms. Dillon is just like the friendly neighbor who cares about you and wants the job done right.
- Luke C., Facebook Review

Our Customers Love Us
I had a leaky shower head and called to see if someone could come out and check it for me. I had someone there the next day. Tobi checked it out and had it working in less than 30 minutes. Great job! I would recommend them to anyone that needs a plumber.
- Bruce J., Google Review
READ MORE REVIEWS
We Believe Trust is a Craft
Do What's Right
We choose the customer's best interests and always perform to the best of our abilities.
Foundation of Trust
We have built our name as the trusted, licensed expert in our field through years of work with happy, dedicated employees.
Friendly Professionals
We believe in treating our team members as family and providing old-fashioned quality service with top-notch new technology.
OUR GUARANTEES
Expert Tips for Your Home