Sewer Repair Nampa, Idaho
If you're looking at sewer repair in Nampa, Idaho, contact us at Dillon Plumbing today. We will diagnose your sewer problems fast, then come up with the very best way to repair them so that you and your family don't have to worry about anything.
Don't face your sewer repair alone! Get the skilled team from Dillon Plumbing on your side as soon as possible. We know that every sewer repair in Nampa is an emergency so we'll get to you fast and find you the solutions you need as quickly as we can.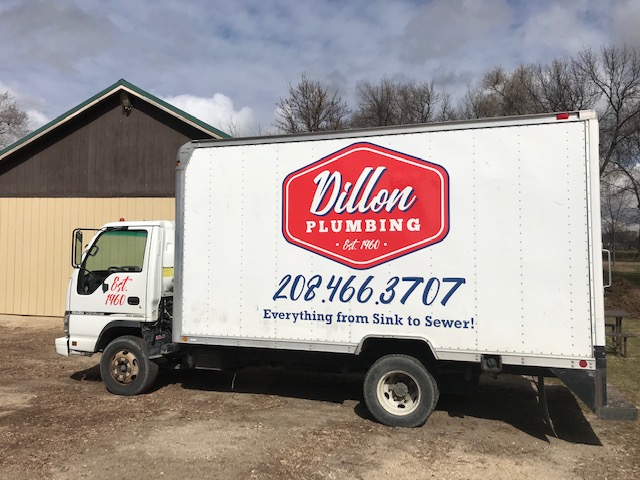 Do I Need Sewer Repair in Nampa, Idaho?
Not sure if it's time to call for sewer repair? We don't blame you! We would be happy to help you decide if your problem warrants a visit by one of our skilled plumbers. You can also look for the following signs that it's time to call in a professional for a sewer repair in Nampa.
Your sewer backs up regularly. Backups here and there are expected but constant backups indicate a problem.
Your sewer backs up in unexpected ways. If your bathtub fills with water every time your washing machine drains, there's a problem somewhere down the line.
You have unusually lush places in your yard. Grass, shrubs, and other plants thrive on the chemicals produced by sewage. If it's getting out of your pipes, your yard will have lush spots.
You smell sewer smells. Your sewer should keep these out of your home and your yard. If you smell them, something is wrong.
You have squishy parts of your yard. If some spots in your yard are extra wet but they aren't getting extra water, the dampness may be oozing out of your sewer line.
Trenchless Sewer Repair Nampa, Idaho
Whenever possible, we offer trenchless sewer repair in Nampa, Idaho and the surrounding areas. These techniques allow us to clean or fix your sewer line without digging a trench through your yard all the way to the street.
Most of the time, this saves you money since you don't have to pay to replace your yard when we're done. It can also save you time and energy so you can get back to your regular life faster.
Sewer Services from Your Nampa Plumbers
When you need sewer repair in Nampa, Idaho, call us at Dillon Plumbing. We'll make sure we get your lines repaired ASAP so you won't have to worry anymore. Get your plumbing back to normal when you call our Nampa plumbers now! We Make Plumbing an Art - Attention to Detail is Our Craft
Our experts are here to help you with fast friendly service!
SCHEDULE SERVICE