Nampa Water Treatment
Do you know what's in your Nampa water? Does it come from a private source or a municipality? Our experienced plumbers in Nampa at Dillon Plumbing can help you determine what's in your water and the best way to treat it. We offer a number of options for Nampa water treatment that will not only improve the quality of your water but will also make it taste and feel better.
Call (208) 466-3707 to learn how our water treatment solutions can benefit you! Schedule your next service today.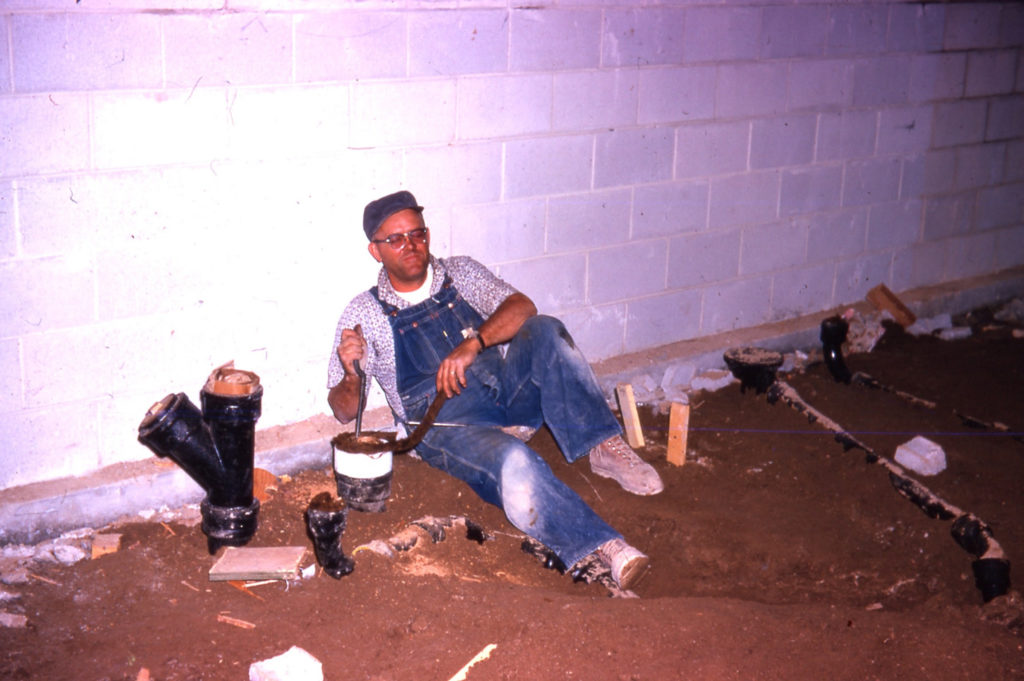 Nampa Water Softeners
Installing a water softener is a great method for water treatment in Nampa, Idaho. In addition to being better for your health, soft water offers more efficiency and extends the lifespans of your water fixtures. By removing hard water scale on your appliances and plumbing system, you can help to prevent pipe corrosion and experience cleaner dishes and clothes.
Nampa water softeners offer many other benefits, some of which include:
Improved water efficiency
Improved taste
Reduced number of volatile organic compounds (VOCs) and pesticides
Reduced smell
Chlorine reduction
Nampa Water Filtration
Have you ever wondered why filtered water tastes better? Water filtration is a type of water treatment that minimizes impurities in your property's water supply. This filtration can occur both at the point of use and at the point of entry.
Many property owners invest in Nampa water filters because they:
Improve your overall health: Your lungs are similar to filters in that they take in any chemicals your shower steam puts out. Having clean, soft water resolves this problem while benefitting your skin.
Save time and money: Rather than waste time and money buying water bottles at the store, you can refill bottles at home for free. This benefits you and the planet by offering convenience while reducing plastic waste.
Are chemical-free: Many municipalities treat their water with chemicals that are dangerous to consume. Installing a water softener will free you of this worry.
Are odor-free: Filtered water tastes great and often leads to increased water consumption, offering many health benefits.
Nampa RO Systems
If you're in the market for quality and convenience, a reverse osmosis (RO) water filtration system may offer just what you're looking for. With this Nampa water treatment system, regular water pressure pushes your water through a membrane and other filters to remove any impurities, which are then flushed down the drain.
Your high-quality RO membrane will effectively reduce and remove a wide range of elements and contaminants such as:
Lead
Arsenic
Percolate
Chromium
Percolate
Copper
Radium
Sodium
TDS (Total Dissolved Solids)
Our skilled Nampa plumbers are familiar with many types of RO systems and are happy to help you choose one most suitable for your property's needs.
Why Choose Dillon Plumbing for Nampa Water Treatment?
With more than 24 years of experience, Dillon Plumbing is the name to turn to for reliable, professional Nampa plumbing solutions. We recognize your need for healthier, cleaner water and will go the extra mile to ensure you receive quality water treatment in Nampa, Idaho that you deserve. Our team truly believes trust is a craft and will work hard to ensure your confidence in both our services and the reliability of your new water treatment system.
Allow our team to create a healthier living environment that has no risk for hard water. Contact us online or call (208) 466-3707 to get started. We Make Plumbing an Art - Attention to Detail is Our Craft
Our experts are here to help you with fast friendly service!
SCHEDULE SERVICE