Boise Sump Pump Services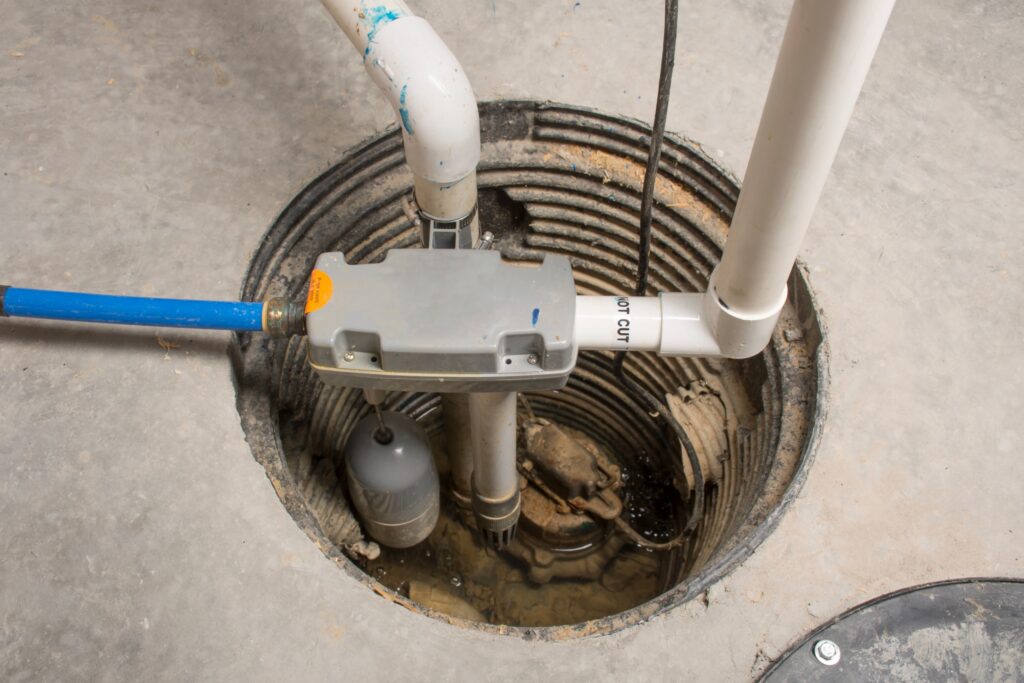 If your home has a sump pump, it's crucial to keep it in good operating order to prevent flooding in the basement. Dillon Plumbing can assist you with sump pump installation in Boise or sump pump service in the Metro Boise area!
The seasoned plumbers at Dillon have experience with a wide range of plumbing problems, from the everyday to the highly bizarre. It also means that we can quickly identify problems and devise solutions. We understand that you don't have all day to wait for your plumber to fix your problem. That is why we strive to work fast and meticulously so that your solution works the first time.
Boise Sump Pump Repair
Do you need sump pump repair? Are you looking for a reputable sump pump repair company? Dillon Plumbing has sump pump professionals on staff that are eager to assist you.
We promise to arrive promptly, accurately examine your sump pump needs, and repair everything as soon as possible. You'll have a working sump pump again before you know it.
Signs You Need Sump Pump Repairs
Not sure if you need sump pump repairs? We always encourage customers that it's better to call than to put it off and find out your pump isn't operating during a flood.
But, testing your sump pump to see how well it works is usually simple. Just unscrew the lid and fill the bucket with water until the level reaches the line specified on the bucket. At that moment, your pump should turn on and begin pumping on its own.
It should pump the water out rapidly and continue to work until the job is completed. If it doesn't turn on, pumps slowly, or shuts down halfway through the work, you need sump pump repair right away.
Sump Pump Installation in Boise
Sump pumps are necessary to prevent flooding from groundwater in areas of your property that are below ground, such as basements or crawl spaces. Most newer homes have them already, however some older homes may not. Dillon Plumbing will assist you in determining the best sump pump system for your property. Then we'll order it and do your sump pump installation in Boise as quickly as possible.
You need a professional to install your sump pump in Boise if you want to protect your house. Incorrectly installed sump pumps will not divert water away from your home, allowing it to flood and cause catastrophic damage.
Sure, a professional sump pump installation in Boise is an investment, but it will be worth it when your home doesn't flood next time there's a storm!
We provide multiple types of sump pumps and have the skills to properly install all of them. We'll suggest the best pumps from companies we know and trust, and then install them exactly as the manufacturer intended. Your home will soon be safe in the event of a flood
Sump Pump Replacement in Boise
Contact us as soon as your sump pump stops working. If sump pump replacement is the best option for you, we'll let you know. We generally recommend it when:
Your sump pump is old and has worn out or is about to wear out.
Your sump pump is unable to handle the volume of water required to pump away from your home.
Sump pump repairs will be so expensive that you'd be better off replacing it.
Our experts will assist you in locating the best sump pump replacement for your requirements. We'll make sure it's the proper size for your home, from a reputable brand, and will operate with the way your current system is configured.
Sump Pump Service in Boise from Dillon Plumbing
Whenever you need sump pump service or installation in Boise, contact the experts at Dillon Plumbing. We'll get to you as fast as we can, because flooding can happen almost any time. Then, we'll assess your sump pump, let you know what we've found, and get to work on making it right. We'll do our best to finish your sump pump service in Boise as soon as possible, so you can get back to focusing on the things you love. Contact us today and get your sump pump working soon! We Make Plumbing an Art - Attention to Detail is Our Craft
Our experts are here to help you with fast friendly service!
SCHEDULE SERVICE