Boise Plumbing, Sewer & Drains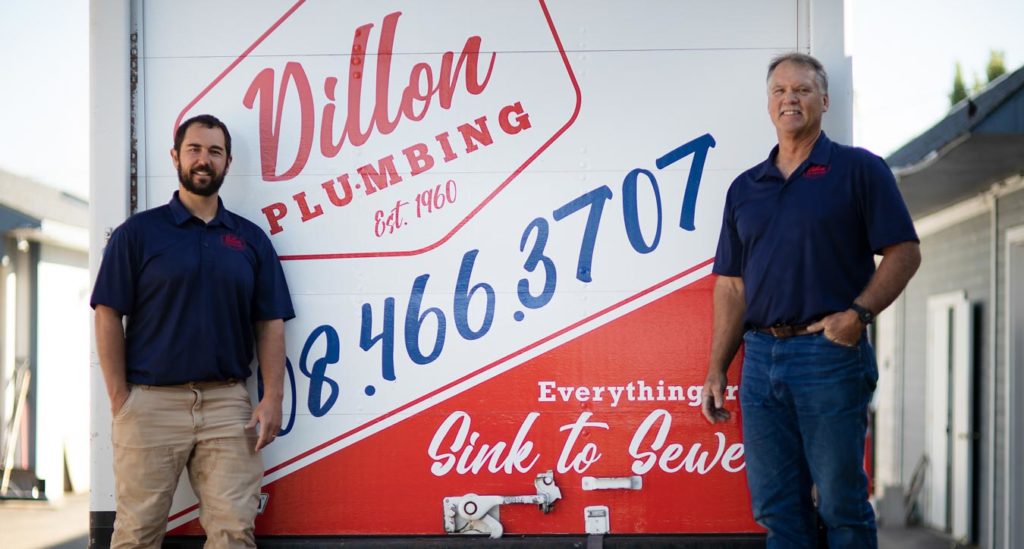 Plumbing Service
If you need plumbing services in Boise, turn to the Dillon Plumbing team to restore it to all its glory. Give us a call and let us get to work. We'll repair anything that's broken so you and your family can love your home again. There's no job too big or too small for our skills. In fact, our plumbers have seen pretty much everything there is to see, so there's no concern that they won't be able to handle your job. We'll also help you with any remodeling projects or plumbing installation work that you need to have done. From installing water lines to helping you choose your next bathroom faucet, our plumbers will work hard to make your home shine.
Drain Cleaning
Get rid of stubborn clogs fast when you call us for drain cleaning in Boise. We'll work with you to make sure you have the solutions you need so you can use your plumbing normally and rely on it as usual. Whether it is your toilet that needs repairs, the shower, the tub, or the sink that is not draining correctly, our team will show up with the necessary equipment to get everything flowing again. Our plumbers will find your clog fast and determine the best way to remove it safely.
Water Heater Service
When you need water heater installation or water heater repair in Boise, rely on our expertise at Dillon Plumbing. We'll get you the water heater that you need and install it fast, or we'll fix your old one as soon as we can. No matter what, we'll get you the hot water that you need! Our team understands what an inconvenience it is to be without warm water at your property, so that is why we work fast to restore it for you.
Water Treatment
For bad smelling water, we usually suggest a water treatment system. The most common ones remove sulfides as well as other materials or chemicals that can cause those terrible smells. The good news is that once installed, you will be able to drink your water without cringing. Our team will work with you to determine exactly what is wrong with your water quality in Boise, and then we can suggest a solution to help purify it and keep you and your family safe.
Sewer Repair
No homeowner wants to face a problem with their sewer line, but unfortunately, these issues pop up from time to time. Whether it's a sewer line backing up into your basement, a crack in the line, or a sump pump issue, our Boise sewer repair experts are here to help. We use the latest technology to repair problems with minimal disruption to your daily life. We'll complete your sewer repair fast, so you can stop worrying about the state of your plumbing and get back to normal soon!
Piping & Leak Detection
Call Dillon when you need a repiping expert in Boise! We can come out and perform leak detection services, and then work on repiping your home to prevent future leaks down the road!
Check Out All Our Plumbing Services in Boise, Idaho! We Make Plumbing an Art - Attention to Detail is Our Craft
Our experts are here to help you with fast friendly service!
SCHEDULE SERVICE
Expert Tips for Your Home