Plumbing Services in Nampa
Also Serving Canyon County & Surrounding Areas
When you need a skilled Nampa plumber you can trust, turn to Dillon Plumbing. We are proud to be a family owned and operated plumbing company, and we believe in providing excellent workmanship and personalized customer service, no matter how big or small the job.
For homes and businesses in the area, plumbing issues can result in long wait times and outrageous bills; but we do things differently. Our team of trained and licensed technicians can provide prompt and professional plumbing services with ease, treating every client with respect and honesty! You can have peace of mind knowing ethical and dedicated plumbers are working for you.
We are focused on embodying our core values, which are:
Trust
Care
Comfort
Influence
Initiative
Security
Competence
Call Dillon Plumbing today at (208) 466-3707 or contact us online to schedule an appointment for our Nampa plumbing services.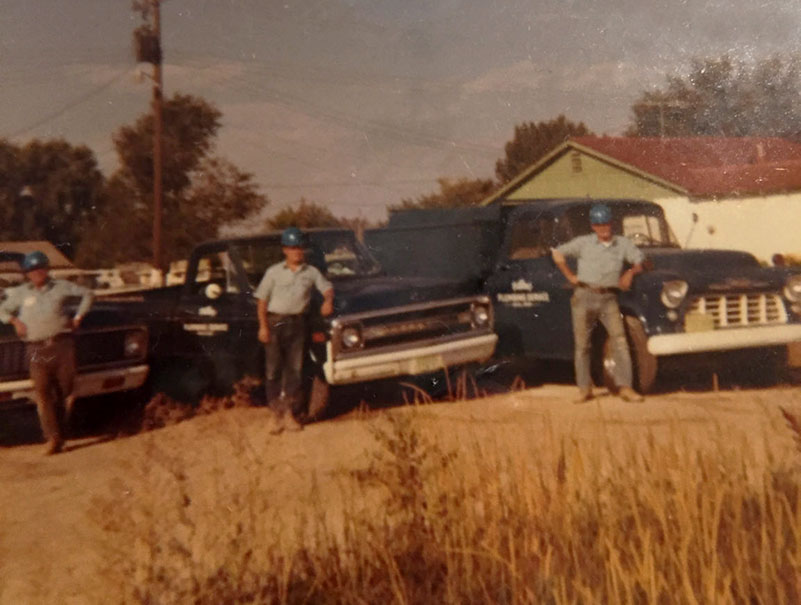 Dedicated to Your Success & Satisfaction
Whether you need to install a new plumbing fixture, unclog a drain, repair a water or sewer line, or do anything similar, Dillon Plumbing can handle it. Since 1960, we have helped customers throughout Idaho fulfill their plumbing needs. We can assist you, too. Using cutting-edge techniques and equipment, we can perform your installation, repair, or other service in no time at all. You can count on our trusted plumbers to provide you with the high-quality plumbing services you need and deserve.
We regularly handle:
Your Customer Experience
Before we arrive, you will receive a "Meet Your Plumber" email so you will know exactly what to expect. After we complete the job to your satisfaction, you will then receive a quality assurance survey. This survey will ask you to give a one-word feeling about your overall experience, request feedback on what we could have done better, and ask if you would recommend us to a friend. Since we run on referrals, we would greatly appreciate it if you referred us to friends and family if you were happy with our service. We also send surveys to all our past clients asking for basic information about your general preferences, such as favorite movies, restaurants, books, and the like. Once per week, we select one or two winners and send them a prize, based on the survey. We will do everything we can to earn and keep your trust.
Call our plumbers in Nampa today at (208) 466-3707 to schedule your appointment. We Make Plumbing an Art - Attention to Detail is Our Craft
Our experts are here to help you with fast friendly service!
SCHEDULE SERVICE