SERVING THE BOISE AREA
SINCE 1960
We Believe Trust is a Craft

CALL NOW
&nbsp (208) 466-3707
SCHEDULE SERVICE

Everything from Sink to Sewer

Trust and Respect
Since 1960, we have served our customers with their best interests in mind, not salesmen just plumbers Quality in the Details
Obsessively high standards is important to us just as much as it is to you
Comfortable and Licensed
Every plumber on our team is a licensed plumber and a fine human being

Trust and Respect
Since 1960, we have served our customers with their best interests in mind, not salesmen just plumbers Quality in the Details
Obsessively high standards is important to us just as much as it is to you
Comfortable and Licensed
Every plumber on our team is a licensed plumber and a fine human being We Make Plumbing an Art - Attention to Detail is Our Craft
Our experts are here to help you with fast friendly service!
SCHEDULE SERVICE
We Believe Trust is a Craft
We believe trust is a craft. And we've been working on it every day since 1960. Who you choose to do business with says a lot about you. When you choose Dillon Plumbing, you know that longevity, quality in the details and obsessively high standards are important to you. Trust is hard-earned – especially in this unpredictable world. We look forward to earning yours.
When you choose Dillon Plumbing for your needs, you can have peace of mind knowing ethical and skilled plumbers in Idaho are working for you. We pride ourselves on always doing the right thing, with a focus that centers around our customers' best interests. That's how we've sustained our business for nearly 60 years, and we look forward to many more decades of service.
ABOUT US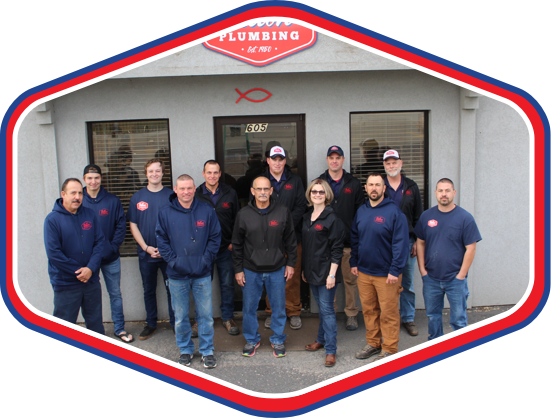 Sam Collier
Journeyman, Estimator
Sam is one of our most dedicated employees (14 years and counting) who works hard so he can spend his time off with family and racing. Sam loves running with friends, but don't challenge him unless you're ready for a race. He considers himself very competitive.
Julian Wright
Technician
Julian's passion isn't plumbing so his Dad (the owner) makes him dig the holes, deliver parts and help the other plumbers with the heavy stuff. Julian plays lacrosse for Vallivue and plays with his Dad during the summer traveling to different tournaments. He goes to the Dennis Technical school in Boise studying welding and diesel tech. He loves to hunt and be outdoors. Despite his age, you will be impressed by his customer service and etiquette that comes from growing up in the service business since he was born.
Bob Jensen
Journeyman Plumber
Bob is our plumber who loves to be challenged. If there is a problem he enjoys figuring it out which makes those tough plumbing challenges to him just a joy. While he does get his hands dirty on the job, when he's at home he keeps those hands dirty in the garden. Bob enjoys how at everyone at Dillon get's along, and that they laugh at his jokes. Bob has served our country in the military and his favorite customer would describe him as "down to earth".
Jason Kline
Journeyman
Jason has been a journeyman for a lot of years. He's worked in the commercial, residential and service plumbing industry. Coming from a one-man shop he now enjoys working with others each day. His joy is spring when he can start his garden where he grows five different types of peppers. His time is spent with family and his wife when he's not fishing or hunting. Jason says his favorite thing to do is feed the squirrels at his house, he's afraid of what they might do to his cat if he stops feeding them.
Tony Bowe
Journeyman, Estimator
Tony moved here from Wisconsin. You can tell because of the way he talks. He's plumbed for 25 years with his Dad till his Dad retired and he moved here. He likes to joke and laugh even though you might not think his jokes are funny. He and his family live by the Bible's principles of forgiving and understanding of each other with love. They enjoy spending time together and spends hours of time volunteering.
Taylor Kinnaird
Journeyman
Taylor is our most recent licensed Journeyman Plumber. He moved here from Wyoming after passing his Journeyman's test and then had to take the Idaho Journeyman's test. He's a valuable asset on our team, learning different aspects of plumbing in commercial and residential construction while helping out on the service team. He's married with two young children who look forward to Daddy coming home each day after work. He's dependable and the guy that goes out after hours if something needs to be done. He loves to cook without recipes to see how it comes out.
Dustin Wright
Technician
Dustin is just getting into plumbing. He's finishing his first year at CWI in the plumbing apprenticeship program. He left his high school job after 6 years of managing the kitchen and making pizza at Flatbread. He does many unique things like playing with socks on fire, mixes music, and attending concerts. When he's not working he spends a lot of time with his younger brother Julian who looks up to him. He's excited to get in a trade and learn to plumb.
Brandon Wright
Owner
With Dillon's iconic reputation, Brandon has taken on the challenge to continue Dillon's legacy of bringing new technology into the company. Brandon's vision is to create a culture of plumbing pride, with a new business model for apprentices to become journeyman and journeyman to teach their craft to others, while delivering a world-class customer service experience. Brandon says he wants three things for those employed at Dillon, to love what they do, who they work with, and have fun. His goal is to transform the plumbing trade by creating a great company culture and a community of raving fans.
Manny Jiminez
Drain Technician
Manny is a tenured plumber that is new to Idaho. He came to Idaho for a place to raise his family that matches the values of what he believes in. He spends his free time with his family by going to the movies, walking and exploring new places to go. To summarize Manny in words, would be honest, walk with integrity, be respectful and easy going.
Christopher Hugon
Journeyman Plumber
Chris came from the construction plumbing to Dillon to learn more aspects of the plumbing trade. Chris is very family oriented and spends his time with his kids. He's always looking for a project to do around the house. Customer's would say Chris is very personable and always tries to ensure he's left the job well done and a happy customer.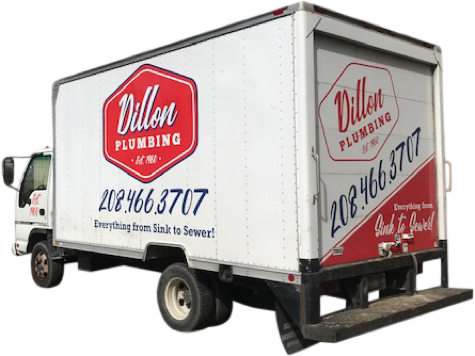 Our Customers Love Us
I was extremely impressed w/ Dillon Plumbing. They were communicative beyond expectations and non-assuming w/ the scope of work being performed. They took the time to understand, inspect and follow through on the job. They were extremely clean, efficient, and professional. Refreshing to do business w/ Dillon Plumbing.
- Zach C., Google Review

Our Customers Love Us
If you are looking for an honest, trustworthy and qualified plumber call Dillon. They have always done quality work, be honest about what needs to be done and are very good about arriving on time. They have even offered me the option of making payments when one repair was more expensive than I was prepared for. This was extremely helpful and gracious and I am very grateful. I would definitely recommend them!
- Tara P., Google Review

Our Customers Love Us
Dillon plumbing is one of the best companies I have ever worked with and definitely the best plumbing company!! Their efficiency and attention to detail along with their integrity truly sets them apart! I look forward to working with them again! Thank you Dillon Plumbing!!
- Taylor B., Facebook Review

Our Customers Love Us
Responsive service that is designed to match the customer's needs and expectations. I feel that by hiring Dillon I get a good value for my dollar. They always seem available and always willing to explain the process in simple nonindustry terms. Dillon is just like the friendly neighbor who cares about you and wants the job done right.
- Luke C., Facebook Review

Our Customers Love Us
I had a leaky shower head and called to see if someone could come out and check it for me. I had someone there the next day. Tobi checked it out and had it working in less than 30 minutes. Great job! I would recommend them to anyone that needs a plumber.
- Bruce J., Google Review
READ MORE REVIEWS
The Trusted Plumber for Generations

Do What's Right
We choose the customer's best interests and always perform to the best of our abilities.

Foundation of Trust
We have built our name as the trusted, licensed expert in our field through years of work with happy, dedicated employees.

Friendly Professionals
We believe in treating our team members as family and providing old-fashioned quality service with top-notch new technology.