Parma Plumbers
If you're searching for a plumber in Parma, ID who can help you out, then you're in the right place. At Dillon Plumbing, there's no plumbing task we won't handle for you.
We have years of experience in Parma plumbing, so we'll be able to take on whatever your plumbing system throws at us. In fact, we promise to get your system back to normal as quickly as we can.
Call us now and one of our Parma plumbers will be at your address soon. Once we are there, you won't have to worry anymore because you'll know that we have the situation under control.
Parma Drain Cleaning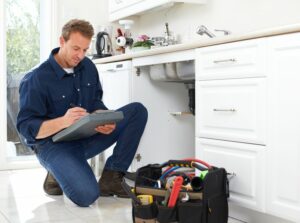 When you need drain cleaning in Parma, we promise to get to you fast, find your clog ASAP, remove it, break it up, and send it flowing down your line. We have a wide variety of methods at our disposal, so we are sure we can find one that will work on your drains.
Whether your clogged drain is in your home or in your sewer, we'll complete your drain cleaning in Parma as soon as we can. We'll use the latest technology to get rid of it, too!
Water Heater Service in Parma
We offer everything from water heater maintenance to water heater repair in Parma. If you don't have the hot water you need, contact us and we'll figure out why. Once we know that, we'll fix your water heater, replace it with a new one, or perform maintenance that should keep it working well for a long time.
Water Treatment
Our plumbing in Parma includes water treatment. If your water doesn't smell right or taste right, or you're worried about hard water, contact us right away. We'll be there soon to get you the water treatment system you need.
Since hard water can cause the need for water heater repairs in Parma, we encourage you to consider installing a water softening system if you're having problems. This may help alleviate other problems, too, like clothes that won't come clean or towels that feel rough.
Parma Sewer Repair
Your Parma sewer team is here for you whenever you feel like something is wrong with your sewer lines. If you need sewer repair in Parma, we'll get on it fast. After all, you can't live well in your home without a functioning, intact sewer line. Call us right away to take a look at the situation.
Whenever we can, we'll utilize trenchless sewer repair in Parma. These methods allow us to fix your sewer line without digging up your whole front yard. Many of our customers love these repairs!
Get Plumbing Services in Parma
Call us at Dillon Plumbing the next time you need a Parma sewer repair or any other plumbing repairs. We do plumbing installations and remodels, too! We are here for all your Parma plumbing needs, so make your appointment now! We Make Plumbing an Art - Attention to Detail is Our Craft
Our experts are here to help you with fast friendly service!
SCHEDULE SERVICE