Parma Water Treatment
Are you worried about your water quality? Do you wonder if you're drinking clean water or if you should treat for hard water?
Our professionals in water treatment services in Parma, ID can answer all of those questions and more. We can test your water, then help you decide which of our solutions would help you the best. After you choose, we'll install that solution and make sure it's working well before we leave your home.
Do You Need Water Filtration in Parma?
Not sure if you need water filtration in Parma, ID? Call for water testing today. We can take a look at your water and take samples for testing, too. We can also tell you if we see any indications that you do need water filtration. Discolored water, foul-smelling water, or particles in the water may mean that water filtration is right for you.
You may also want to install a water softener in Parma. This helps eliminate minerals from your water that cause hard water problems. The minerals aren't harmful, but they can cause spots on your clean dishes and discoloration of fabrics, and they can even make your skin feel rougher than normal.
Our team will examine your water testing results, then design a plan that will work for your needs. We'll make sure you approve of the plan, then get started on your installation. Our team won't stop until everything is installed and we've tested it all. When we're sure it's working well, we'll get out of your way.
Our Water Treatment Solutions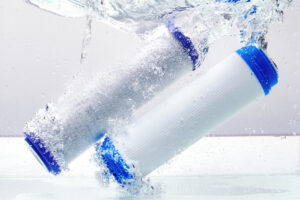 We offer a wide variety of water treatment services in Parma because we want to be able to treat any and all problems that could come up for you. We offer kitchen-only water filters, whole-house water filters, and more.
When it comes to removing hard water, we recommend water conditioners or water softeners in Parma. These will treat all of the water that comes into your house so you won't have to remember which faucets have hard water and which have soft.
Get Water Treatment in Parma, ID
Call us today to schedule your water quality testing and start the process of treating your water. We'll work as fast as we can to help you get the solutions you need and implement them quickly because we don't want you and your family to worry about your water anymore. Get an appointment with one of our skilled experts soon! We Make Plumbing an Art - Attention to Detail is Our Craft
Our experts are here to help you with fast friendly service!
SCHEDULE SERVICE