Fruitland Drain Cleaning
At Dillon Plumbing, we want to be your first stop for sewer and drain cleaning in Fruitland. Our team can get rid of any clog, no matter where it is in your system or how stubborn it is. We have a wide variety of methods we can use to clear your drains, so we can always make sure your clog is completely gone!
Our Fruitland Drain Cleaning Process
When you call us for drain clearing in Fruitland , we'll be on our way to your address ASAP. We know that a single clog can mess up your whole day, so we'll do our best to get there and get rid of it as soon as possible.
Our team will examine your system, then start the process. Most of the time, we can use a plumbing snake on indoor clogs. These flexible cables fit into your pipes and have hooks or spikes on them that we can use to break up your clog or pull it out of the system.
If this doesn't work on your drains, there are other things we can try, too! If nothing else, we can find the clogged portion of pipe and replace it with one that is clog-free!
We Do Sewer Cleaning in Fruitland, Too!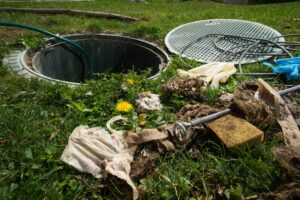 If it turns out that your clog is actually in your sewer line, we can get rid of it there, too! We usually start by sending a camera on a flexible cable down through the line to see where your clog is and what it's made of.
Most of the time, we can complete your sewer drain cleaning in Fruitland via hydro jetting. Your plumber will spray a pressurized stream of water into your sewer lines and aim it at the clog. The pressure will break up the clog and send it down the line.
We can also use drain rodding, pipe replacement, and more to complete your sewer drain clearing in Fruitland . Our team won't rest until you have the clean sewer you need so you can thrive in your home.
Call Dillon Plumbing for Drain Cleaning Services in Fruitland!
Call us at Dillon Plumbing anytime you need sewer and drain cleaning in Fruitland . We'll be there as soon as possible so you won't have to live without that functionality for long. Our team will show you how easy it is to get the clean drains you need. Call now to get an appointment with a skilled plumber soon! We Make Plumbing an Art - Attention to Detail is Our Craft
Our experts are here to help you with fast friendly service!
SCHEDULE SERVICE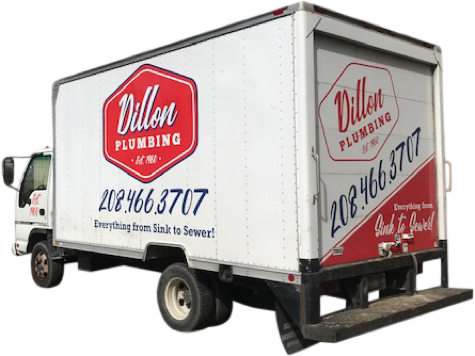 Our Customers Love Us
I was extremely impressed w/ Dillon Plumbing. They were communicative beyond expectations and non-assuming w/ the scope of work being performed. They took the time to understand, inspect and follow through on the job. They were extremely clean, efficient, and professional. Refreshing to do business w/ Dillon Plumbing.
- Zach C., Google Review

Our Customers Love Us
If you are looking for an honest, trustworthy and qualified plumber call Dillon. They have always done quality work, be honest about what needs to be done and are very good about arriving on time. They have even offered me the option of making payments when one repair was more expensive than I was prepared for. This was extremely helpful and gracious and I am very grateful. I would definitely recommend them!
- Tara P., Google Review

Our Customers Love Us
Dillon plumbing is one of the best companies I have ever worked with and definitely the best plumbing company!! Their efficiency and attention to detail along with their integrity truly sets them apart! I look forward to working with them again! Thank you Dillon Plumbing!!
- Taylor B., Facebook Review

Our Customers Love Us
Responsive service that is designed to match the customer's needs and expectations. I feel that by hiring Dillon I get a good value for my dollar. They always seem available and always willing to explain the process in simple nonindustry terms. Dillon is just like the friendly neighbor who cares about you and wants the job done right.
- Luke C., Facebook Review

Our Customers Love Us
I had a leaky shower head and called to see if someone could come out and check it for me. I had someone there the next day. Tobi checked it out and had it working in less than 30 minutes. Great job! I would recommend them to anyone that needs a plumber.
- Bruce J., Google Review
READ MORE REVIEWS
We Believe Trust is a Craft

Do What's Right
We choose the customer's best interests and always perform to the best of our abilities.

Foundation of Trust
We have built our name as the trusted, licensed expert in our field through years of work with happy, dedicated employees.

Friendly Professionals
We believe in treating our team members as family and providing old-fashioned quality service with top-notch new technology.