Water Heater Services in Nampa

Performing Repair, Installation & Maintenance across Canyon County
Reliable access to hot water is expected in homes and businesses in Canyon County. When something goes wrong with your water heater and you don't have the hot water you need for showers, laundry, and other home appliances, call Dillon Plumbing at (208) 466-3707. Whether your water heater needs to be repaired or it is time for an upgrade, our plumbing professionals offer installation, repair, and maintenance of water heaters in Nampa and the surrounding areas.
Contact us today at (208) 466-3707 for fast and effective help with any water heater problem.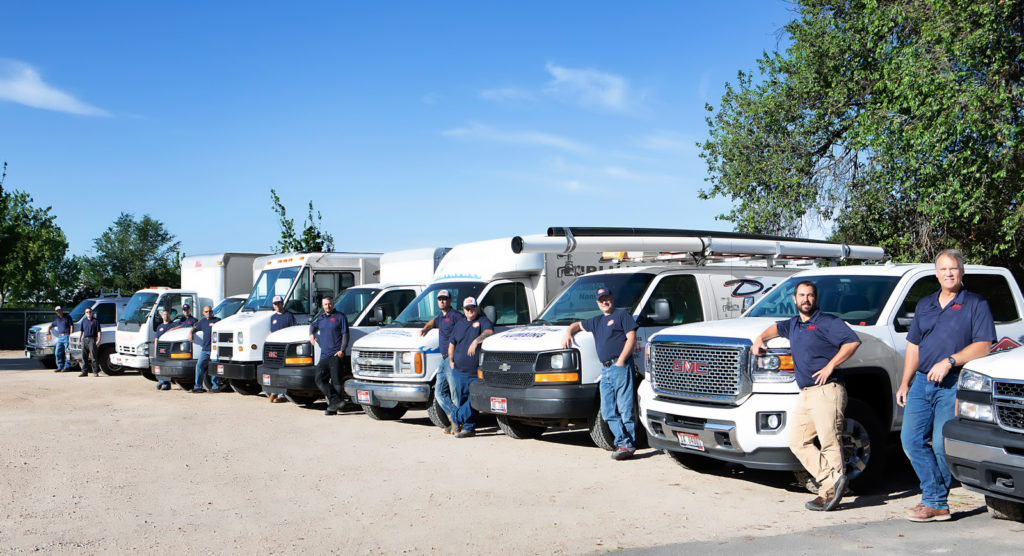 The Right Water Heater Expertly Installed
Whether you are replacing a broken hot water heater or want to upgrade because you're tired of high water and electric bills, we can set you up with a new, energy efficient unit. There are more options available for hot water heaters than ever before. We are happy to explain all the repair and replacement options for your water heater.
We can help you find a water heater that fits your:
Budget
Household size
Family's water usage
Energy efficiency preferences
Regardless of the option you choose, our technicians can quickly and efficiently install and service it. At Dillon Plumbing, we know you can choose from several companies for your water heater installation, but you won't find the same level of personalized service and commitment to customer satisfaction. Our local, family owned and operated company has gone the extra mile for our customers for nearly 60 years. You can rely on us for high-quality Nampa water heater service.
Why Won't My Water Heater Stop Running?
Your hot water heater should not be running all the time, and is a clear sign that something is wrong. Some of the most common causes of this issue include:
Sediment Buildup: If you haven't had your tank drained in a while, odds are there's a noticeable buildup of sediment in the bottom, dramatically impacting its efficiency.
Leak: If your hot water heater has a leak, it will need to constantly need to heat new water, which can have a serious impact on your utility bills. Depending on the location of the leak, it could also cause serious damage to the area surrounding the unit.
Old Tank: Sometimes, your water heater is just getting to the end of its life and can't keep up with your hot water demands like it used to.
When Is It Time to Replace My Water Heater?
Keeping your water heater running is vital to your everyday needs, from showering to doing the dishes to running a load of laundry. There are a variety of reasons why you would want to replace your water heater rather than schedule a repair for it, and our experienced technicians will work with you to come up with the solution that best suits your needs and your budget. Our goal is to provide you with the best experience possible, and pressuring you to choose one choice over the other without providing you with all the details first simply gets in the way of that.
Signs your water heater needs to be replaced include:
Your water heater is at least 10 years old: The average water heater lasts anywhere from eight to 10 years depending on how well-maintained it's been. However, just because it's been 10 years since you last replaced it doesn't mean that it's time to hurry up and schedule a service. Talk with your plumber first to see whether it can be kept running for even longer through a maintenance plan or simple repairs.
The inlet valve is starting to rust: Even though your water heater is designed to resist rusting, not even the best unit can resist the aging process. Once corrosion starts to take hold, it will continue to spread across the unit and if left unaddressed, will lead to leaks. Whether you notice the rust on the water heater itself or if you notice rusty water coming from your faucets, it's time to call in a professional to address the issue.
It's starting to make weird or new noises: Machines can make noises when they run, but if you start to notice louder or strange noises coming from your water heater it likely means that there's an issue. Sometimes this is caused by a sediment buildup at the bottom of the tank, which can and should be cleared out once per year. If that doesn't stop the noise, it's likely a sign of larger issues.
Water pooling around your water heater: Whether you notice an active leak or just notice that there's a lot of water pooling around your unit, it's time to call a plumber to fix the problem. The longer you wait to fix this, the more likely it becomes that the leaking water will cause additional property damage and continue to rack up the price tag.
There's no hot water in coming out of your faucets or shower: There are several reasons why your water heater could stop heating the water; the thermostat may need to be readjusted; it could be too small for your home; there could be a broken heating element. If there's a broken part or if the thermostat just needs to be adjusted, our plumbers can fix that issue without needing to replace the unit. If it's the wrong size for your home though, it's important to install the correct size water heater so you can actually enjoy the benefits of warm water.
Count on Us for All Your Water Heater Repair Needs in Nampa
We offer water heater repair and maintenance services to keep your hot water running smoothly. If you are stuck with no hot water, don't try to fix it on your own. Our plumbers have decades of experience repairing all water heater models and brands. We'll inspect the unit to find the problem and replace the component that is keeping it from working.
Get in touch with us today at (208) 466-3707 to schedule an appointment for our Nampa water heater repair, installation, and maintenance services. We Make Plumbing an Art - Attention to Detail is Our Craft
Our experts are here to help you with fast friendly service!
SCHEDULE SERVICE
Expert Tips for Your Home