Middleton Water Treatment
Do you use a water treatment system at your Middleton property or are you interested in installing one? Would you like to know what options you have when it comes to water treatment in Middleton so you can decide what you want in your house?
Then you're in the right spot!
Call us at Dillon Plumbing today for water treatment. From water testing to reverse osmosis systems to water softeners in Middleton, we'll find the solutions you've been looking for and improve your water. We can also fix your current water treatment system.
What is the Function of a Water Treatment Device?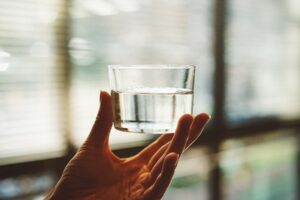 Water treatment systems work in different ways. Some remove harmful substances from water you intend to drink. These substances may cause problems or they may simply make the water taste bad. Either way, water treatment in Middleton can improve the water you drink.
You may also choose to install a water treatment device to get rid of hard water. Hard water makes it difficult to clean anything, from dishes to clothing and even to yourself. A water softener in Middleton will remove the minerals that cause these issues.
Water Treatment System Repair
At Dillon Plumbing, we have the expertise you've been looking for to get your water treatment system working once again. We'll work hard to get your water exactly the way you want it.
Don't postpone calling us about water treatment system repair. If you contact us at the first indication that there's a problem, we might be able to get your system repaired before it stops treating your water entirely.
Water Treatment System Replacement
If your water treatment system is aging or needs expensive repairs, it might be time to replace it. Our experts will come to evaluate your existing system and notify you of the next steps that we recommend you take to keep your water fresh and clean.
If you choose a water treatment system replacement, we'll make sure you get the best new system for your house. We'll match you with a new system that fits your requirements and your budget, then install it fast.
Water Treatment System Installation
When it's time to install your new water treatment system, we'll handle that, too. We perform every water treatment system installation according to the manufacturer's instructions and standards. This means that we test each component to ensure that it's working as designed, then we test the whole system to ensure that it's doing what it was designed to do.
If you have questions about our water treatment system installation or you're unsure whether it is working well, let us know! We want you to be totally satisfied with your new system and we'll do whatever it takes to make you happy.
Get Water Treatment in Middleton, ID Today
Call us at Dillon Plumbing today or whenever you have needs pertaining to water treatment in Middleton. We'll have an expert at your door in no time! It won't be long before you have clean water again! Call us today to schedule your appointment!
Check Out All Our Plumbing Services in Middleton, Idaho! We Make Plumbing an Art - Attention to Detail is Our Craft
Our experts are here to help you with fast friendly service!
SCHEDULE SERVICE