Plumbing Services in Caldwell, ID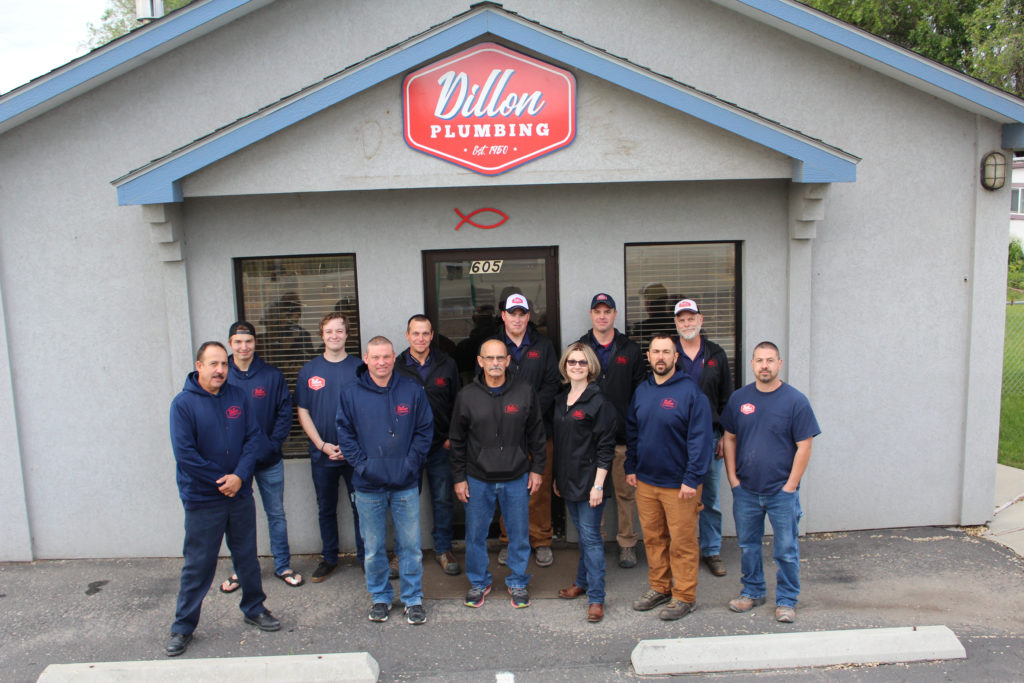 Are you looking for a plumber in Caldwell, Idaho who you can trust with all your plumbing needs? At Dillon Plumbing, we would love to help you live better. We'll make your plumbing run well so you don't have to worry about it anymore. No matter what you need to have done, we'll be there for you.
Don't put off plumbing projects! If you're worried about the time they'll take or the cost, call and tell us that. We'll do everything in our power to get your project done in the time you have at a price you can afford.
Caldwell Plumbing Repairs
When you need a plumber in Caldwell, Idaho for plumbing repairs, we'll be there for you. There's nothing in your plumbing system that we won't fix. Our experts have many years of experience doing jobs just like yours, so they'll get your home fully functional again ASAP.
Plumbing problems often escalate quickly, so call us as soon as you realize that something isn't normal. We'll get there fast, assess the situation, and let you know how we can help get your home back to normal and make sure you avoid a plumbing disaster!
Caldwell Plumbing Installations
Whether you need a new sink and faucet or a whole new bathroom, we have you covered. We can also help you install new plumbing appliances, like water heaters, garbage disposals, and more. If you need to run a new water line, we have the team that will get the job done fast and ensure it's done well, too.
Plumbing Replacements Caldwell
Are you considering a plumbing replacement project and you'd like to have reliable plumbers in Caldwell working for you? Then call us at Dillon to get started!
We'll assign a skilled plumber to your project. Your plumber will come to you, take a look at your plumbing system, help you make the best plumbing replacement choices for your home and your family, then get to work right away. It won't be long before you have the plumbing replacements you need so you can thrive in your home once more.
Drains & Sewer Lines in Caldwell
When you need someone to clean out your drains, call us at Dillon Plumbing. We'll send a plumber to perform drain cleaning in Caldwell, Idaho to your door fast. It doesn't matter where your clog is or how big it is because we won't stop working until it's gone.
If you need sewer system repairs, rely on our team of experts. We'll get in there, fix the problem, and get out again so you can get back to your regular routine.
Caldwell Water Heaters
Got water heater woes? We'll get your hot water back on fast. Whether you're looking for water heater repairs, water heater maintenance, or water heater replacement, we'll make sure you have everything you need before we leave you to enjoy your hot water again.
Water Treatment
No matter the type of water treatment you're looking for, we can help you install it ASAP. If you're worried about the quality of your water, we will test it and install a filter to ensure its cleanliness. If you're concerned about hard water, we'll install a treatment system that will remove all the extra minerals that cause those problems.
Call us at Dillon Plumbing today or whenever you need a plumber in Caldwell, Idaho. We'll get there fast so you don't have to keep feeling anxious about your plumbing. Once there, we'll solve the issue fast. Call today to schedule an appointment with one of our skilled plumbers!
Check Out All Our Plumbing Services in Caldwell! We Make Plumbing an Art - Attention to Detail is Our Craft
Our experts are here to help you with fast friendly service!
SCHEDULE SERVICE