Drain Cleaning in Caldwell
Are you tired of dealing with clogs in your drains? Do you have a stubborn drain clog that you just can't get rid of, no matter how hard you try? That's where our team comes in. The experienced staff at Dillon Plumbing would love to help you out with your drain cleaning needs in Caldwell, Idaho. We'll get your clog cleared out fast so you don't have to feel anxious about it anymore.
Caldwell Clog Removal Services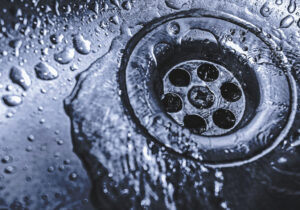 Most of the clogs we get rid of can easily be removed with a plumber's snake. The versions we use are much better than the ones you can rent at your hardware store because they won't get stuck in your pipes. We use these snakes with precision because we are experts at drain cleaning. We have done this before and we'll have your clog out before you know it. Then, we'll test your drain to make sure it's working again before we leave. You can test the plumbing, too, so we can make sure you're entirely satisfied.
Emergency Drain Cleaning in Caldwell
Don't worry about your drain problems any longer; just in a plumber from Dillon Plumbing right now. We offer emergency services 24 hours a day, because we know issues can pop up at any time. Our team will find the clog fast and use the most effective means possible to dislodge it or pull it out for you. Once your drain cleaning is complete, you can use your plumbing normally again. Stop worrying and call us now!
Caldwell's Drain Cleaning Pros
Call Dillon Plumbing for drain cleaning in Caldwell, Idaho or for other plumbing needs you may have. We would love to come out and help you get your plumbing working well. Our team will make sure your home is safe and your plumbing is fully functional before we leave your home again. Make an appointment with one of our skilled Caldwell plumbing experts today!
Check Out All Our Plumbing Services in Caldwell! We Make Plumbing an Art - Attention to Detail is Our Craft
Our experts are here to help you with fast friendly service!
SCHEDULE SERVICE