Water Heater Repairs in Eagle, ID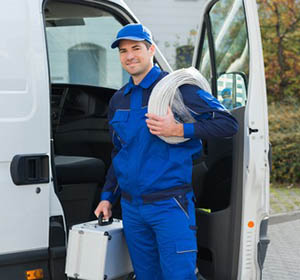 Having problems with your water heater is the worst. Whether you have no hot water, you don't have enough hot water, or your hot water has become lukewarm, not being able to take a warm shower or wash your dishes – it is stressful. Instead of being frustrated, call us at Dillon Plumbing for our famous water heater repairs. We'll come out and figure out what's going on with the water heater in your Eagle home and let you know what needs to happen to get your hot water back. Call us now to get started!
Water Heater Repair in Eagle
If your water heater is broken, we'll fix it fast. A broken water heater is the worst! After all, you can't effectively wash your dishes, clean your clothes, or even take a decent shower when the hot water isn't working. That's why we aim to get to you as soon as possible, whenever you need water heater repair in Eagle.
We'll talk to you about what you're experiencing because that will help us determine exactly what has gone wrong. Then, we'll take a look at the water heater itself. We'll test and troubleshoot until we know exactly what needs to be fixed. Only then will we come up with a plan to repair your water heater and get your hot water back to normal.
Repairing VS Replacing
It can be hard to know whether you should repair the water heater you have or get a new one. Cost is always a factor, though we can find water heaters to work with many different budgets. We're always willing to help you weigh the pros and cons of replacing your specific water heater, but here are some things to think about, too.
The age of your water heater. If your water heater is getting old, it might be a better idea to replace it when you start having problems, rather than having to repair it many times before it finally dies on you.
The number of repairs you've done on your water heater. The cost of repeated repairs adds up. If you've had more than one or two repairs in the last year, it may be time to consider replacing yours, rather than fixing it again.
Your budget. New water heaters are expensive. However, if you have the money available right now and you think you may need a new water heater in the near future, it can be worthwhile to replace it before it stops working entirely. If you're not sure, we can come assess your current heater and let you know.
Eagle's Top Water Heater Repairs
Get your hot water back fast when you call Dillon Plumbing for your water heater repair in Eagle. You don't have to go without hot water very long in your home. We'll get in, get the repair done, and get out fast, so you don't have to be frustrated for long. Get back to your hot shower fast when you call our plumbers to fix your water heater! We Make Plumbing an Art - Attention to Detail is Our Craft
Our experts are here to help you with fast friendly service!
SCHEDULE SERVICE