Toilet Repair in Eagle, ID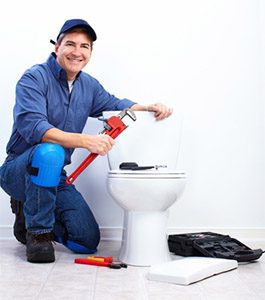 Oh no! Your toilet is overflowing? What can you do to mitigate the damage and get everything repaired as soon as possible? Call Dillon Plumbing! We are the plumbers that so many people are talking about. We're experienced and skilled, and we also put customer service at the top of our list of priorities. So many people in Eagle, Idaho have already been happy with our work that we feel like you will be, too. Give us a chance and let us show you how we can fix your toilet problem quickly and efficiently, all while keeping your budget in mind. 
Signs You Have a Toilet Problem
Some toilet problems are obvious, but others can be harder to spot. If you're not sure whether something is wrong with yours, look for some of these things. And if you see these signs, give us a call and ask about toilet repair in Eagle, Idaho.
Your toilet flushes slowly.

Your toilet runs all the time.

Your toilet runs randomly.

Your toilet overflows frequently.

Your toilet overflows without an obvious cause.

You have to jiggle the handle to get your toilet to stop running.

You have water pooling around the bottom of the toilet.

Your toilet makes odd sounds.

A bad odor emanates from your toilet.

The water pressure in your toilet seems low.

Your toilet won't flush.
Emergency Toilet Repairs in Eagle
When you give us a call, we'll make sure, first, that it isn't an emergency. If it is, our operators can talk you through turning off the water to your toilet or, if that doesn't work, turning off the water to your house. This helps lower the amount of damage that an overflowing or constantly running toilet can do. 
Since water damage can mean replacing walls, floors, furniture, and more, this is an important way that we take care of you. Once we know that the water is off, we'll set up a time for a plumber to come by. Our plumber will show up on time, examine your toilet in Eagle, Idaho, and let you know what needs to be done to get it fixed.
Toilet Replacements in Eagle Idaho
If it turns out that you need to replace your toilet, we'll let you know. Sometimes, it's cheaper to do that than it is to perform a toilet repair. We'll walk you through the whole process, from choosing a new toilet to ordering it, getting it delivered, and installing it. We'll give you several toilets to choose from, or you can go out and look for yourself. Once you have your toilet, we'll handle everything. And we'll make sure that you get to try it out for yourself before we leave!
Toilet Repairs in Eagle, ID
Nobody loves to call the plumber for a toilet repair in Eagle, Idaho. If you have to call, though, call Dillon Plumbing. We are the plumbers who strive to make you happy and to get you and your family back to your normal lives just as soon as we possibly can. We work hard to remove the stress of plumbing repairs from you, so you can relax while we get the job done. We Make Plumbing an Art - Attention to Detail is Our Craft
Our experts are here to help you with fast friendly service!
SCHEDULE SERVICE