Plumbing Services in Eagle, ID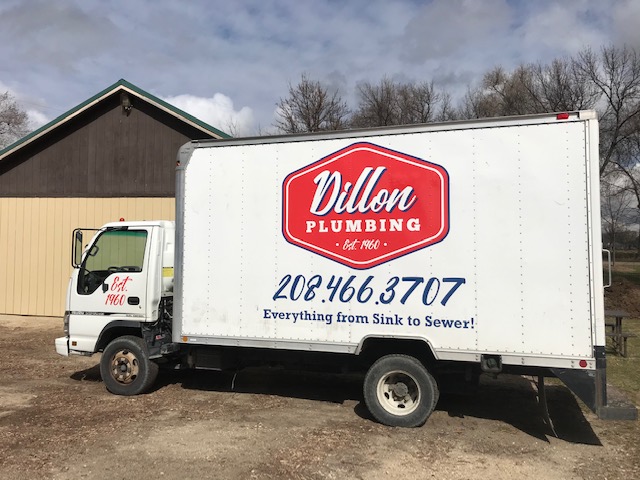 Whenever you need a plumber you can rely on in Eagle, Idaho, call us at Dillon Plumbing. We'll get to you quickly and get your plumbing solutions in place fast. No matter what needs to be done with your plumbing, we'll get things working the way you want them to work before we leave.
We'll always send a skilled plumber to your door. Our plumbers have years of experience so they can solve any plumbing problem that comes up at your house. They can deal with everything from plumbing emergencies to remodels and everything in between. 
Plumbing Repairs in Eagle, ID
When it comes to plumbing repairs, your plumber in Eagle, Idaho from Dillon Plumbing will take care of everything. You can stop worrying as soon as you call us because our knowledge and expertise allow us to diagnose your problem fast and find the best possible fix for it. We'll implement that fix as soon as we can so you can get your home back to normal.
Don't put off your plumbing repairs. Call us at the first sign of a problem so we can fix it before your home suffers significant damage. Plumbing problems can get worse fast so don't put that repair off!
Eagle Plumbing Installations
Whether you're installing a plumbing appliance, a fixture, or redoing your whole kitchen or bathroom, your plumber from Dillon Plumbing can get the job done. We'll help you choose new pieces for your home that come from reliable manufacturers, then get them installed quickly.
We can also help you with repiping projects or install new water lines for you. Tell us what you need and we'll be on the job ASAP.
Drains & Sewer Lines
Whether you have a clog or you need a repair, we'll make sure your sewage is flowing the way it was designed to: away from your home so it doesn't cause any problems there. Our plumbing experts can tackle anything these systems can throw at them, so don't ever hesitate to call. We won't leave until it's all working well again!
Water Heaters
Need a new water heater or a water heater repair? Our plumber in Eagle, Idaho will get to you fast and help you get your hot water back on soon. No matter what it takes, we'll work with you to find the solution that is best for your family.
If you need a new water heater, we'll match you with one based on the size of your home, how you use hot water, and your preferences on energy-saving appliances. Choose your new water heater and we'll install it now so you can take a hot shower again tonight!
Water Treatment
We have water treatment solutions for everything from water quality issues to hard water concerns. Call today to find out more!
Get a skilled plumber in Eagle, Idaho on your team now! Contact us at Dillon Plumbing to schedule your appointment and find out how easy it can be to get your plumbing working the way you need it to. We Make Plumbing an Art - Attention to Detail is Our Craft
Our experts are here to help you with fast friendly service!
SCHEDULE SERVICE