Wilder Plumbing
At Dillon Plumbing, we have plumbers in Wilder, ID who are just waiting to help you out. Give us a call today so we can get to you fast and get you the plumbing help you need soon. We work quickly so you don't have to worry for long.
Plumbing Repairs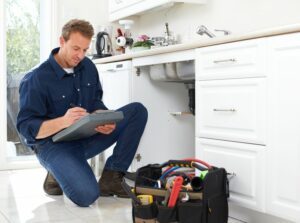 When you call Dillon for your Wilder plumbing, our services include any plumbing repairs you might need. These include things both big and small. We'll fix your leaky faucet or help you repair your sewer lines or your water heater. No matter what you need, we'll be there for you.
We also offer emergency plumbing services in Wilder. Our plumbers can get to you fast and resolve your most urgent plumbing problems fast.
Plumbing Installations
We handle plumbing installations, too. Our Wilder plumbing team can install anything, from a new faucet to a new toilet or even a new hot tub. We can help you remodel your bathroom or your kitchen so you can have the house of your dreams. Let our plumbers know what they can install for you today!
Drains & Sewer Lines
Our team can help you with any problems related to your drains and sewer lines, too. Because we offer comprehensive plumbing services in Wilder, we can help you anytime you get a clog or have another problem with your drains and/or sewer lines.
Water Heaters
Getting your hot water back on is easy when we help you with your water heater. Our team can repair your water heater, replace it with a new one, or help you maintain yours so it lasts a long time and works optimally. If you run out of hot water, call our emergency plumbing services in Wilder right away!
Water Treatment
Get your water clean and clear when you reach out to us for water treatment. Our Wilder plumbing services include testing your water and designing a solution that should work well for you. We can make your water taste and smell better, and we can also help you remove the chemicals that cause hard water and the issues associated with it.
The Wilder Plumbing Pros
Call us at Dillon Plumbing now or anytime you need help with your Wilder plumbing. We'll make sure you get the help you need fast, no matter what that entails. Our team will put the best possible plumbing solution in place and ensure that it's working well. Call to make your appointment now. We Make Plumbing an Art - Attention to Detail is Our Craft
Our experts are here to help you with fast friendly service!
SCHEDULE SERVICE