Repair & Leak Detection Boise
Water leaks can cause a massive amount of damage to your home in just a short time. A leak can mean replacing walls, floors, paint, furniture, and more. Call us at Dillon Plumbing at the first sign of a water leak. We'll send out a team of experienced plumbers to find your leak and get it fixed fast.
Leak Detection Boise: How To Spot A Leak
Not sure if you have a leak or if it's worth calling in water leak detection in Boise, Idaho? Here are some signs that you have a leak and you need to find it fast.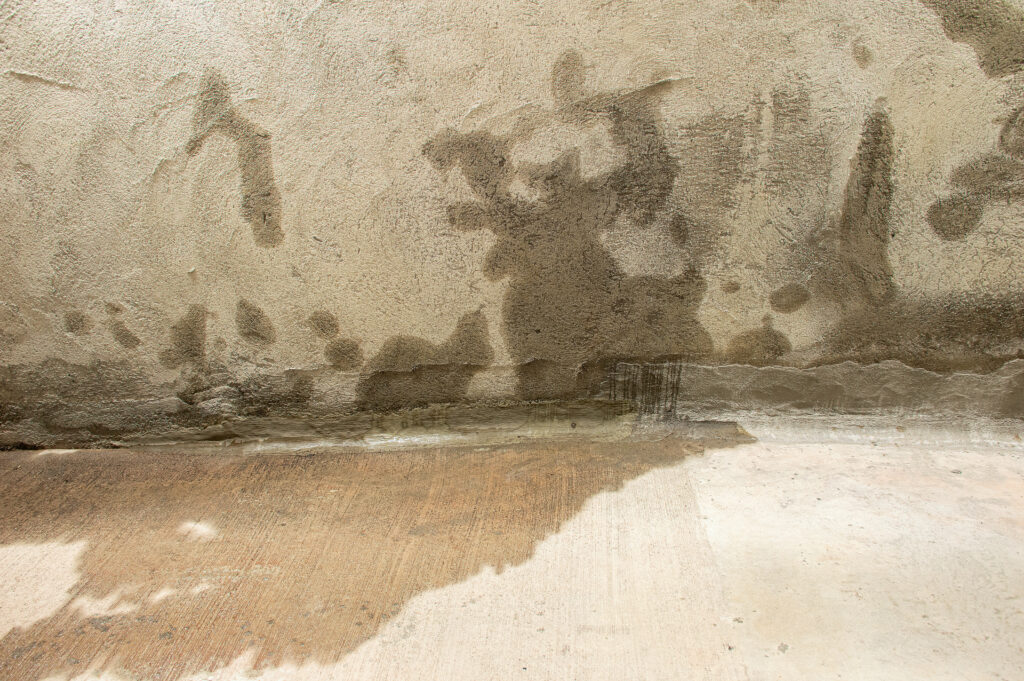 Some water leaks look like massive amounts of water spraying everywhere. These are usually easy to find. However, many leaks are much slower. They may drip, drip, drip until you have a major problem that you didn't know about. That's where water leak detection in Boise, Idaho can help you out.
Unexplained water. If you open the cupboard under your sink and find that everything is wet, that's a sure sign that something has gone wrong in your sink's plumbing. In general, whenever you see evidence of water, you don't know how it got there, and you can't find an explanation, it's time to call someone out to find a leak.
Wet ceiling or walls. If you notice that your paint or drywall are wet, or even that there's water trickling down your walls, it's a sure sign that there is a leak. If a pipe starts to leak inside your walls, it will dampen them from the inside out, until there are obvious and visible signs that something is wrong.
Higher water bill. You may also notice that your water bill is going up in ways you can't explain. If you are being asked for more money but you're not using any more water than normal, something has gone wrong. Usually, it's an invisible water leak that needs to be detected and repaired.
New and persistent mold and mildew growth. If you notice mold or mildew growing where there used to be none and nothing else has changed, there may be an invisible leak. These leaks can provide the moist areas that mold and mildew require in order to grow. Similarly, if you find yourself cleaning mold or mildew from the same place all the time, it's probably time to check for a water leak.
Slab Leak Detection in Boise
If you suspect you've got a slab leak in Boise, give Dillon Plumbing a call. We're experts in slab leak detection and repair Many homeowners have never heard of a slab leak until they have to deal with one themselves. These leaks can go unnoticed for a long time, so they can do quite a bit of damage before you even know they're there.
If you think you have a slab leak, it's important to call a licensed plumbing company that has a strong reputation and experience in leak detection in Boise and the surrounding area. That's where we come in. At Dillon Plumbing, we have years of experience finding and fixing pesky slab leaks. We'll find your leak, and then immediately set to figuring out the best way to repair it for you. We won't leave until you're satisfied with the job we've done!
What is a Slab Leak?
A slab leak occurs when the pipes that encased in your homes foundation begin to wear down, break or crack. This can start leaking water into your foundation, which can cause some serious issues with your home. The longer water leaks, the worse your damage becomes and the more expensive it is to fix.
Slab leaks can be caused by:
Bad plumbing on the original piping
Chemicals in the pipes
High-pressure water or high-pressure surges
Kinked and/or damaged pipes
Shifting in your foundation
Slab leaks can be notoriously tricky to spot, since they happen within the foundation of your home, and aren't always immediately apparent. If you're noticing the following sights or sounds, you may want to give an experienced Boise leak detection company (like Dillon Plumbing) a call.
Cracking or popping sounds that seem to come from the walls, floor, or basement
Increases in your water bill, or occasional surges without another explanation
Increases in your gas bill
Wet areas on your carpet or around the foundation of your home
Water spots on your floor
Warm spots on your floor, especially if everywhere else is cold
Decreased water pressure
Call Dillon Plumbing for Leak Detection in Boise Today!
Contact us at Dillon Plumbing to schedule your appointment for water leak detection today. We will send a Boise plumber out soon and get your leak fixed soon, so you won't have to worry about damage to your home anymore. We Make Plumbing an Art - Attention to Detail is Our Craft
Our experts are here to help you with fast friendly service!
SCHEDULE SERVICE