Water Heater Repair in Kuna
If you're trying to use your hot water and all you have is cold, it's time to call a plumber for help. At Dillon Plumbers, we'll get your water heater repair in Kuna, ID completed ASAP, because we know how much you rely on hot water in your daily life.
Don't hesitate to call us for water heater service at the first sign of an issue. Sometimes, we can fix your water heater before your hot water disappears completely. That way, you don't have to actually run out of hot water.
Do You Need Water Heater Repair?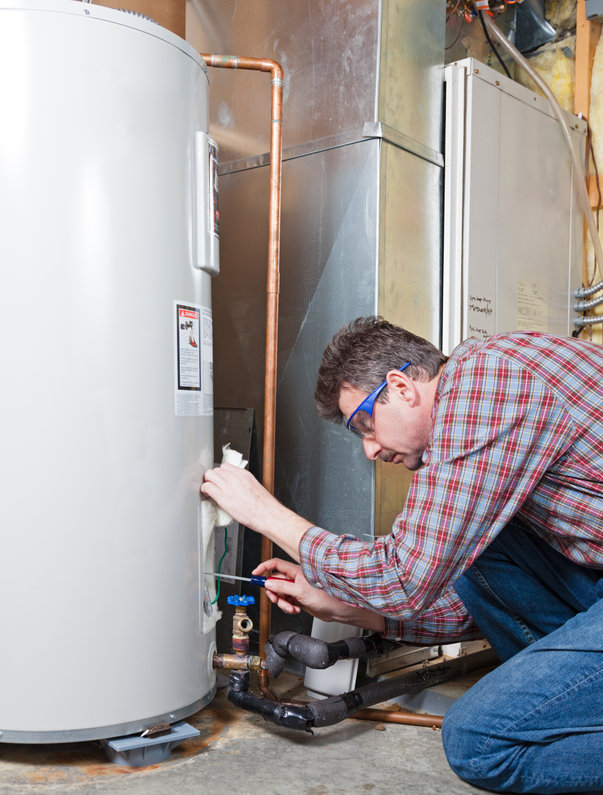 If your hot water is gone, it's probably clear that you need a water heater repair soon. However, sometimes your water heater in Kuna, ID may show signs of a problem before your hot water disappears.
If you see any of these signs, call us right away.
Your hot water isn't so hot. Check the temperature settings on the front of the water heater. If they got bumped, that might explain the problem. If they are still set where you left them and you're having hot water problems, though, bring in our team for help today.
Your water heater in Kuna, ID makes unusual sounds. Odd sounds can indicate sediment in your water tank or other issues, all of which should be investigated by a professional plumber.
You have less hot water than you used to. If you're running out of hot water earlier than you ever have before, there's some sort of issue with your water heater. One of the tanks may not be filling completely, for instance. Our plumbers can fix these problems fast.
Your hot water heater leaks. If you see a leak or signs of a leak, run (don't walk!) to call for water heater repair. Water heaters hold a lot of water and can cause major damage if they spring a major leak. Let us fix your heater before this happens to you!
Work On Your Water Heater in Kuna, ID With Dillon Plumbing Today!
No matter what type of water heater you have or what type of water heater service you ended, our team at Dillon Plumbing will help you get it fixed so you can use it again soon. We have worked on both gas and electric water heaters, as well as on tankless water heaters, so we know all of the problems that can pop up and how to repair them.
Call us right away, as soon as you realize you're experiencing a water heater problem. That way, we'll be able to perform your water heater service fast, so you can get back to your regular routine soon.
You want to be able to use your hot water around your house and we want you to be able to do that, too! Our goal is always to keep working until you have the hot water you need to thrive. Call us today to make an appointment with one of our skilled technicians soon! We Make Plumbing an Art - Attention to Detail is Our Craft
Our experts are here to help you with fast friendly service!
SCHEDULE SERVICE