Tankless Water Heaters in Boise
Have you ever considered tankless water heaters in Boise? Maybe you're pondering whether one of these water heaters could be the solution to your hot water troubles.
Well, here at Dillon Plumbing, we're your go-to plumbers in Boise, Idaho when it comes to tankless hot water heaters. If a tankless unit is what you're after, we've got you covered from selection to installation. And we won't leave until it's up and running smoothly.
Tankless Water Heater Troubles? Not to Worry!
Dealing with tankless water heater repairs in Boise doesn't have to be a headache. When you reach out to our skilled plumbers, you're in for top-notch assistance. Our Boise water heater experts have got an in-depth understanding of tankless water heaters, and we're confident that we can resolve any problems you're facing. We'll quickly identify the issue and get your Boise water heater repair finished fast, so you can say goodbye to those nagging worries.
Thinking of Installing or Replacing a Tankless Water Heater?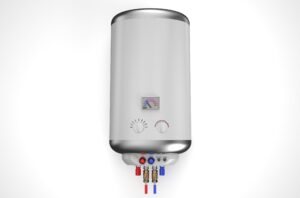 Whether it's time for a new tankless water heater replacement in Boise or you're contemplating your first installation, our plumbers are up for the task. We'll make all the necessary plumbing adjustments to ensure seamless compatibility with your new water heater. And once that's sorted, we'll handle the installation, making sure everything operates as it should.
Plus, our team of experts will guide you toward the ideal Boise tankless water heater installation for your needs. We're all about ensuring you and your family have a consistent supply of hot water, no matter the demand.
Tankless Water Heater Maintenance: We've Got You Covered
Just like conventional water heaters, tankless units also require maintenance. It's a different process, but you won't have to stress about it. Our plumbers will come over, thoroughly test every part of your tankless water heater in Boise, ensuring it's working as it should. And if we spot any issues, we'll handle the repairs promptly. No need to live with a malfunctioning tankless water heater.
Commercial Tankless Water Heaters
We are also your Boise commercial plumbing experts. If you need tankless water heaters for a commercial property, give us a call and our Boise commercial plumber will be there soon!
We work on all types of Boise commercial water heaters. Our team can also help you with gas and commercial electric water heaters in Boise, too!
And if your water heater leaks and you need help, or one does on a property you manage, call us for Boise commercial water damage cleanup. Our crew will be there soon and work fast to eliminate your water woes.
Benefits of Tankless Water Heaters
While the initial cost of tankless water heaters can be higher, many homeowners in Boise opt for them because the benefits outweigh the upfront investment. Tankless units:
Heat water only when needed
Typically have a longer lifespan than traditional tanked water heaters
Save space
Provide on-demand hot water
Are energy-efficient, helping you save on bills
Ready to Get Tankless Water Heater Help in Boise?
Give our team of tankless water heater pros at Dillon Plumbing a call today. We'll arrive promptly and work diligently to resolve all your Boise water heater concerns. Our goal is to ensure you and your family have the reliable tankless water heater functionality you need to thrive. So don't wait, call us now to schedule an appointment with one of our skilled plumbers ASAP. We Make Plumbing an Art - Attention to Detail is Our Craft
Our experts are here to help you with fast friendly service!
SCHEDULE SERVICE