Toilet Repair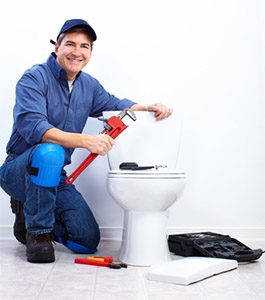 When you're looking for experts to do your toilet repair in Caldwell, Idaho, look no further than Dillon Plumbing. We'll get someone to your door fast to help you get the repairs you need so you can use your toilet normally once again.
We'll fix anything that goes wrong with your toilet, no matter how urgent or complex it is. We've seen everything there is to see when it comes to broken toilets and we can fix any issues. The most common toilet problems we see include:
Toilets that won't stop running. This can raise your water bills significantly.
Toilets that won't flush. This can create a smelly situation fast.
Leaky toilets. This may come from the valve underneath the toilet or from problems in the tank.
Overflowing toilets or toilets that overflow regularly. Stop dealing with the mess and hassle and let us fix it once and for all.
Toilets where you have to jiggle the handle or remove the lid and mess with the tank to get it to flush properly.
We can also handle your toilet replacement and/or installation. No matter what you need to have done with your toilet, we have you covered.
Stop worrying about your toilet or wondering if it's worth it to call a professional about your toilet. Our team would love to help you get your home working well again. When you want to thrive but you're having toilet issues, call Dillon Plumbing today for toilet repair in Caldwell, Idaho.
Check Out All Our Plumbing Services in Caldwell! We Make Plumbing an Art - Attention to Detail is Our Craft
Our experts are here to help you with fast friendly service!
SCHEDULE SERVICE