Drain Cleaning in Boise
Drain cleaning services in Boise do not have to be stressful. In fact, when you call on us at Dillon Plumbing, we'll make the process as easy as possible for you and your family. We'll get to you fast, find the clog that's causing your plumbing problems, and remove it for you as soon as possible. Call our plumbers in Boise now to get expert drain cleaning services in Boise and we will ensure your drains are well taken care of!
24/7 Drain Cleaning in Boise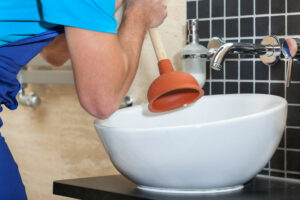 If you have a stubborn clog, don't try to live with it or put it off. Call the Boise drain cleaning team from Dillon Plumbing no matter what time it is. We offer emergency services and can come out ASAP and find the clog and complete your drain cleaning – so you can get on with your life. Rely on our team when you need your drains to work well again right now!
Boise Drain Cleaning Methods
Most of the time, drain cleaning is straightforward. Our Boise plumbers find the clogged drain, locate the clog, and either break it up or remove it with a plumbing snake. Sometimes, we have to remove and replace a section of pipe or use other methods, but we'll get your clog out every time.
Boise Sewer and Drain Cleaning Experts
Our team of plumbers in Boise, Idaho can even handle sewer clogs. If it turns out that that is what is behind your plumbing issues, we'll get our sewer experts on the job fast. They'll send a camera down your pipes to find the clog, then decide on the best way to remove it. Most of the time, we can do this trenchlessly so we don't have to dig up your entire yard. No matter how we remove the clog, we'll get to work fast and keep working until there's not a clog to worry about anymore.
Boise's Top Drain Cleaning Company
Don't put off calling about drain cleaning in Boise! Instead, let our team remove your clog so you don't have to worry anymore. No matter where your clog is or how hard it is to remove, you can rely on the team from Dillon Plumbing to get the job done ASAP. If you call us now, our Boise plumbers will be there soon and get your drain cleaning performed fast. Make your appointment for drain cleaning now! We Make Plumbing an Art - Attention to Detail is Our Craft
Our experts are here to help you with fast friendly service!
SCHEDULE SERVICE