Plumbers in Meridian, ID
Are you looking for a plumber in Meridian, Idaho who you enjoy working with and can trust with your home, no matter what is going on with it? Do you need a plumber urgently and you'd like to find someone you trust?
No matter your reason for calling a plumber, we would love to help you out. Contact us at Dillon Plumbing today and we'll send out a skilled plumber as soon as possible. It won't be long before your plumbing problems are in the past and you know just how easy it can be to find the solutions that are right for you.
Plumbing Repairs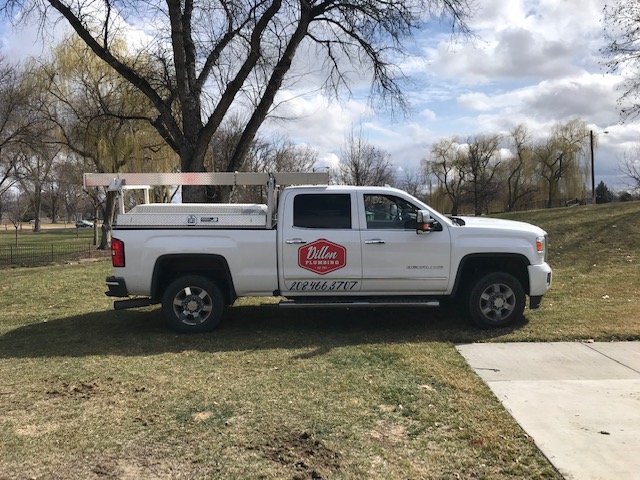 When you need plumbing repairs, we'll be there for you. It doesn't matter what is broken in your plumbing system because we'll get to you fast, find the source of the problem, and fix it as soon as we can.
We know that you need your plumbing system to work in order to thrive. That's why your plumber in Meridian, Idaho promises to do whatever it takes to fix your plumbing. We'll keep working until the job is done, no matter what that means. In the end, you'll have functional plumbing and you won't need to worry anymore.
Plumbing Installations
Whether you're installing a new faucet or a new kitchen, we can get your plumbing looking and working great again, no problem. We can help you choose pieces for your home or install ones that you already have. Just tell us what you need and we'll work fast!
We can also install new water lines or plumbing appliances, like garbage disposals and water heaters. We'll always make sure you're getting the highest quality of both pieces and craftsmanship.
Drains & Sewer Lines
Whether you're experiencing clogs or broken lines, we'll get the problem fixed fast. Our drain and sewer experts promise to get to you fast and stay until your system works again. We'll do whatever we can to keep the cost of your repairs reasonable and to finish them quickly so you can get on with your life.
Water Heaters
Whether it's time for water heater repairs or you need a new water heater, we have you covered. We'll work with you to make sure your water heater is getting you the hot water you need to thrive.
Many times, people call us for repairs but they actually need a new water heater. We'll always let you know if this is the case and help you choose the best water heater for your home. Before you know it, your hot water will be flowing freely again.
Water Treatment
Need help with water quality or hard water? We have the water treatment solutions you need!
Call us at Dillon Plumbing today and get a great plumber in Meridian, Idaho at your door in no time. We'll make sure we have a solution in place for you before we leave. Make your appointment today and find out how easy it can be to solve your plumbing problems fast. 
Check Out All Our Plumbing Services in Meridian! We Make Plumbing an Art - Attention to Detail is Our Craft
Our experts are here to help you with fast friendly service!
SCHEDULE SERVICE